TOKYO, February 2, 2016 — Kobe Steel, Ltd. and Thailand's Millcon Steel Public Company Limited have agreed to establish a joint venture called Kobelco Millcon Steel Co., Ltd. (or KMS). The two companies will sign a formal agreement in the near future and establish the joint venture later this month. Kobe Steel and Millcon signed a memorandum of understanding (MOU) in June last year to jointly consider a joint venture to produce and sell steel wire rods in Thailand.
In 2014, Millcon acquired the assets of Thai Special Steel Industry Public Company Limited. The assets are currently held by Millcon Special Steel Company Limited (or MSS). Kobe Steel will take an equity stake in MSS by acquiring new shares issued by MSS, and the company name will be changed from MSS to KMS. Details of the joint venture are as follows:
Profile of the joint venture
Automobile production in Thailand reached 1.91 million units in 2015, according to the Federation of Thai Industries, and is expected to steadily grow in the coming years. Other ASEAN countries such as Indonesia and Malaysia are also anticipated to experience strong growth in automobile production in the future.
As wire rod demand is also anticipated to increase under these conditions, Kobe Steel and Millcon decided to turn MSS into a joint venture to serve as a production base for steel wire rods. MSS has already begun production in September 2015. With Kobe Steel's equity participation, equipment will be installed and preparations will be made for the production of special steel wire rods. Production of special steel wire rods is anticipated to begin in May 2017.
Kobe Steel has been responding to growing overseas demand by setting up wire rod secondary processing bases in Thailand, China, the United States and Mexico. The new joint venture will be Kobe Steel's only base overseas that produces wire rods. KMS will further improve the local supply system of wire rods in the Southeast Asian region. Kobe Steel aims to capture the growing demand in Southeast Asia by enhancing the local supply chain — from wire rods to secondary processing — and timely supplying high-quality steel products.
Profile of Kobe Steel, Ltd.
Headquarters:

Kobe, Japan

President and CEO:

Hiroya Kawasaki

Founded:

1905

Employees:

36,420 (at end of March 2015, consolidated)

Main businesses:

Iron & steel, welding, aluminum & copper, machinery, engineering, construction machinery, other businesses
Profile of Millcon Steel Public Company Limited
Headquarters:

Bangkok, Thailand

CEO:

Sittichai Leeswadtrakul

Established:

1998

Employees:

821 (at end of December 2014, consolidated)

Main businesses:

Reinforcing bars, coil center (with slitting and shearing machines), other businesses
Note on TSSI
TSSI was established in 1994 to produce steel wire rods in Rayong Province in southeastern Thailand. Due to slumping business, operations were shut down in 2007. Millcon acquired TSSI's assets in 2014.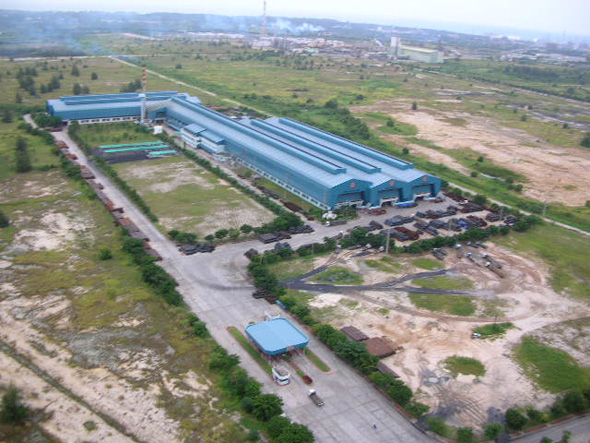 (Note) The information on this web site is presented "as is." Product availability, organization, and other content may differ from the time the information was originally posted. Changes may take place without notice.