Kobe Steel, Ltd.

TOKYO, January 23, 2018 — Kobe Steel, Ltd. announces that it has received an order from an overseas petrochemical plant manufacturer to supply a large mixing and pelletizing system for polypropylene.
Called the LCM350EX, the system on order is one of Kobe Steel's largest models for processing polypropylene. The LCM350EX will have a production capacity of 60 metric tons per hour. Kobe Steel plans to deliver the system in 2020. The LCM, which stands for Long Continuous Mixer, will be installed in the final section of a plastic production line at a petrochemical complex.
A mixing and pelletizing system turns various plastic materials, such as polyethylene and polypropylene, into grain-size pellets. An important piece of equipment, the system forms the heart of a plastic processing plant operating continuously for 24 hours a day.
The biggest features of Kobe Steel's LCM plastic mixing and pelletizing systems are high productivity and durability, which enable continuous operation for over 8,000 hours per year. In addition, the LCMs are noted for their outstanding mixing quality derived from Kobe Steel's original rotor shape and the mixing degree controlled by the gate mechanism*, both of which are regarded as distinctive technologies. Along with its outstanding service network, Kobe Steel is regarded as the top manufacturer of plastic processing machinery, especially for polyethylene, having supplied over half of the world's plastic plants, and is highly trusted by petrochemical plant manufacturers worldwide.
For polyethylene, Kobe Steel has supplied the LCM560H, a large mixing and pelletizing system with a production capacity of 75 metric tons per hour. This twin screw mixing and pelletizing system comes with two rotors having the world's largest diameter. However, for polypropylene, Kobe Steel has supplied mainly small to medium-size systems. Kobe Steel has received high acclaim for the outstanding mixing performance and its track record for LCM systems for polypropylene plants using the UNIPOL® PP process licensed by U.S. company W.R. Grace and Company. These features contributed to gaining the order for the LCM350EX.
Kobe Steel estimates that it has 37 percent of the world market for plastic mixing and pelletizing systems. As the world's leading manufacturer, Kobe Steel has supplied approximately 250 units to 34 countries. World production of plastic is anticipated to continue growing, and demand for associated industrial machinery is also expected to continue increasing. The world demand for plastic mixing and pelletizing systems is approximately 30 to 50 billion yen, according to Kobe Steel estimates.
World market for continuous mixing and pelletizing systems
Major markets for all manufacturers:

USA, China and other countries

Estimated total number of orders by all manufacturers:


About 20 to 30 units/year. Total value of 30 to 50 billion yen (excluding after-sales services)

Kobe Steel's cumulative supply record:

About 250 units (as of December 2018)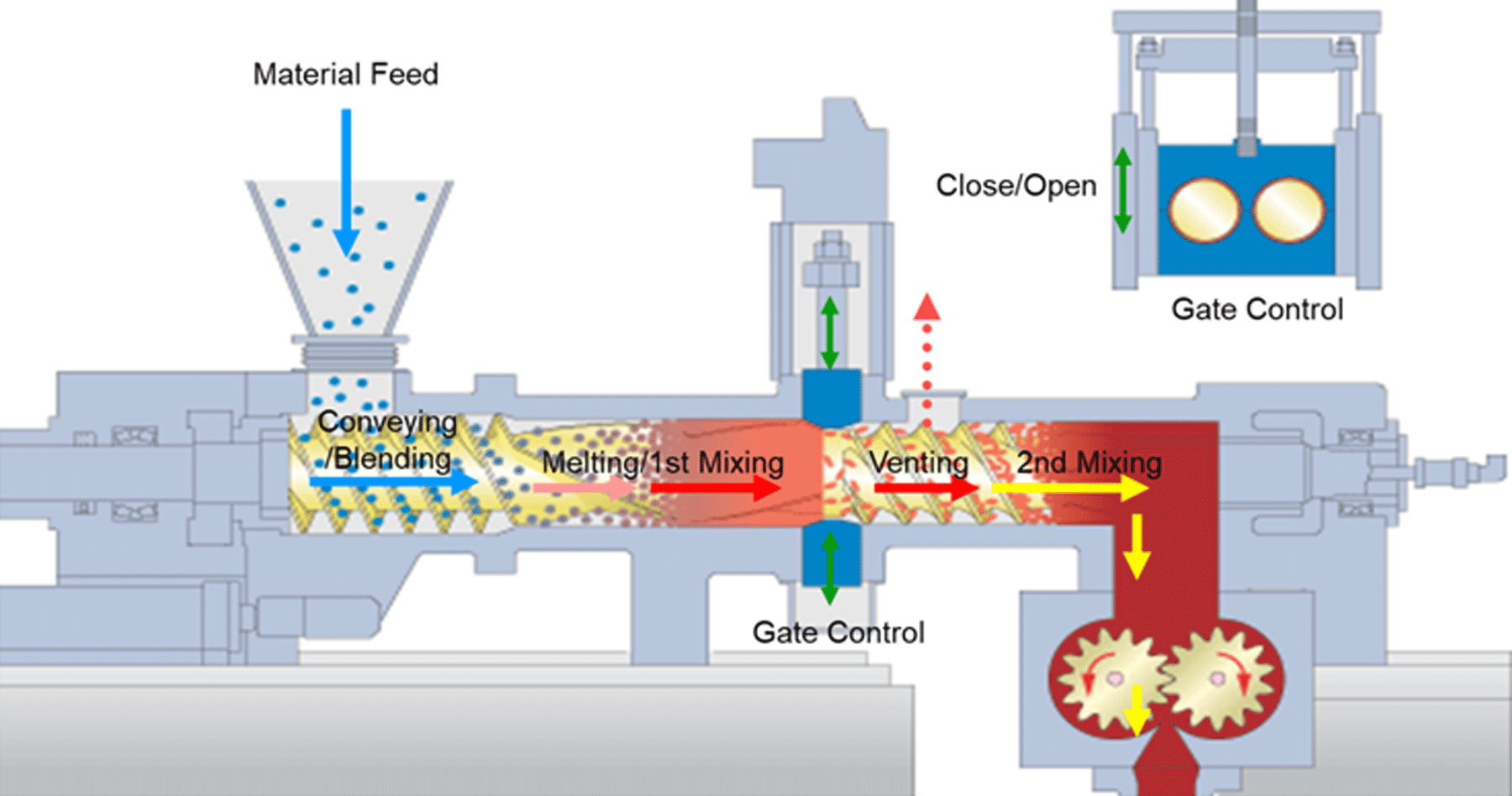 Adjusting the degree of mixing using a gate control system:

A vertically moving valve is installed in the middle of the mixing section. By adjusting the gate opening to change the filling rate, the degree of mixing can be greatly adjusted.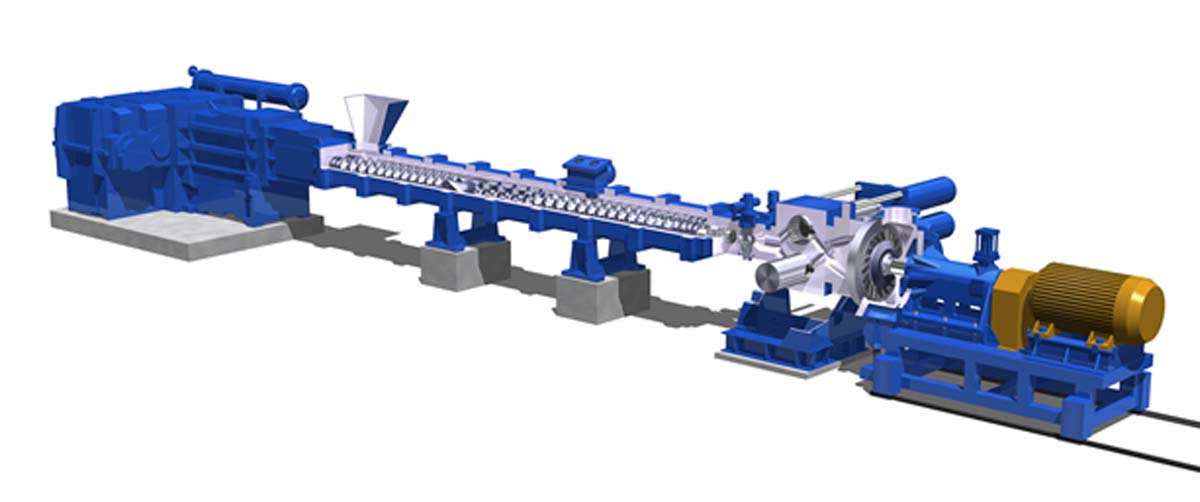 (Note) The information on this web site is presented "as is." Product availability, organization, and other content may differ from the time the information was originally posted. Changes may take place without notice.