Kobe Steel, Ltd. announces today that its low CO2 blast furnace steel called Kobenable Steel*1) has been adopted by Toyota Motor Corporation as a material for automobile components. This is the first commercialization*2) of low CO2 blast furnace steel products in Japan.
Toyota has employed Kobenable Premier, a steel product with 100% reduction in CO2 emissions during manufacturing, for the suspension members of its hydrogen engine-equipped racing vehicle Corolla*3). The vehicle that uses Kobenable Steel is scheduled to compete in the ENEOS Super Taikyu Series 2022 Powered by Hankook*4), Round 2 NAPAC Fuji Super TEC 24 Hours Race (Fuji 24 Hours Race) to be held from June 3 to 5.
Since May 2021, Toyota has been participating in the Super Taikyu Series with the hydrogen engine-equipped Corolla. Racing vehicles are required to have a body made with high-quality materials as they need to withstand the harsh environment of motorsports. Kobenable Steel developed by Kobe Steel is a product that not only reduces CO2 emissions but also meets such quality-oriented requirements. In order to realize a carbon-neutral society, Kobe Steel is working to address various challenges in cooperation with its business partners beyond the boundaries of industries.
Kobenable Steel is available for all types of steel products (steel sheet, steel plate, wire rod & bar products) manufactured at the Company's Kakogawa Works and the Kobe Wire Rod & Bar Plant. In addition, since it maintains the same level of high quality as conventional products, Kobe Steel can continue to provide customers with blast furnace steel products that require high quality, such as special steel wire rods and ultra-high-tensile strength steel, which are the Company's strengths. Kobenable Steel has drawn broad attention from customers not only in the automotive field but also in other fields. The Kobe Steel Group (also known as the KOBELCO Group) will contribute to a green society by making full use of its comprehensive strengths in a variety of businesses and providing Kobenable Steel, Japan's first low CO2 blast furnace steel product, in a wide range of fields.
The KOBELCO Group will strive to provide solutions to the needs of society through leveraging its collective capabilities of diverse businesses, technologies, and human resources, in order to continue to be indispensable to all stakeholders.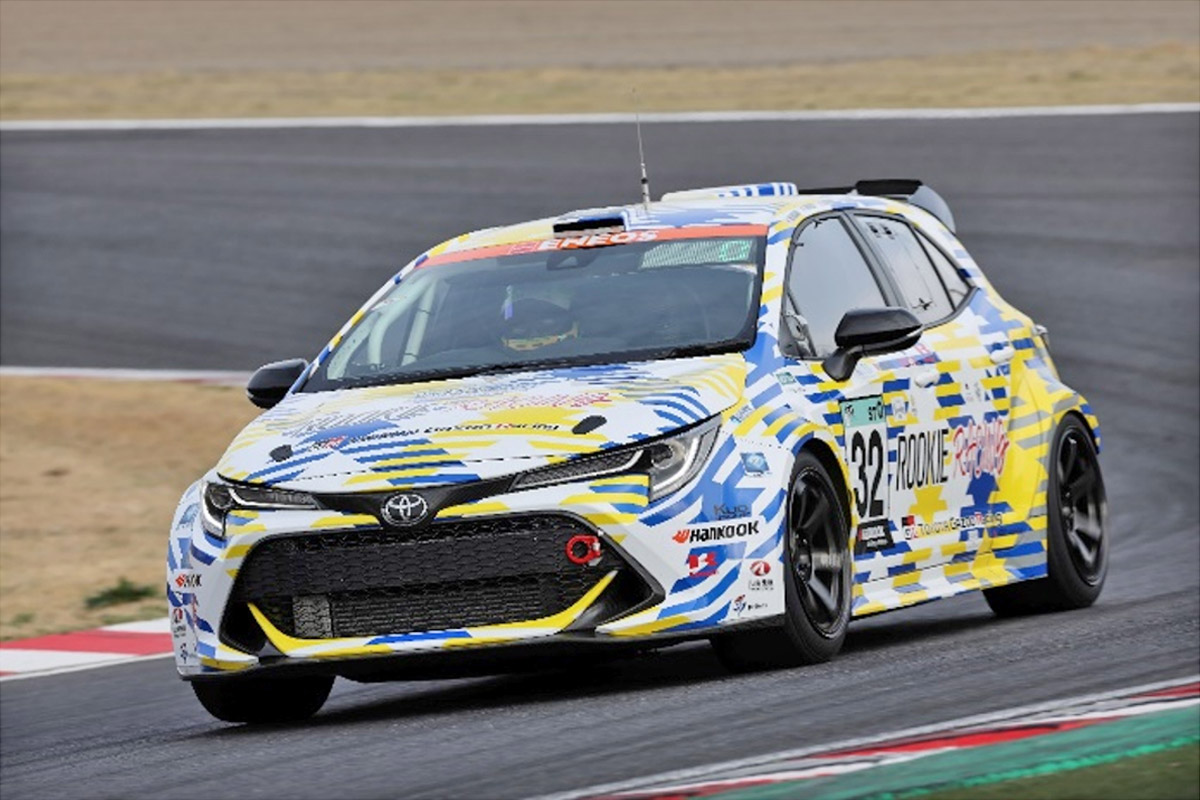 The hydrogen engine-equipped vehicle at the ENEOS Super Taikyu Series 2022 Powered by Hankook, Round 1 Suzuka 5-Hour Endurance Race, held in March 2022 (Photo provided by Toyota Motor Corporation)