Home > Press Releases > 2013 > Kobe Steel's President Hiroshi Sato to become Chairman & CEO
Press Releases
The information on this Web site is presented "as is." Product availability, organization, and other content may differ from the time the information was originally posted. Changes may take place without notice.

Kobe Steel's President Hiroshi Sato to become Chairman & CEO
February 1, 2013

TOKYO, February 1, 2013 – Kobe Steel, Ltd. announces that its board of directors decided today to appoint President and CEO Hiroshi Sato as Chairman and CEO of the company effective April 1, 2013. At the same time, Senior Managing Director Hiroya Kawasaki will be appointed President and COO.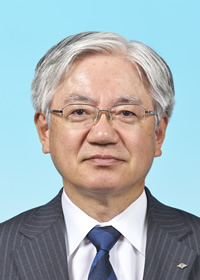 Hiroya Kawasaki
Related news release:
"Kobe Steel selects representative directors"
announced on March 5, 2013