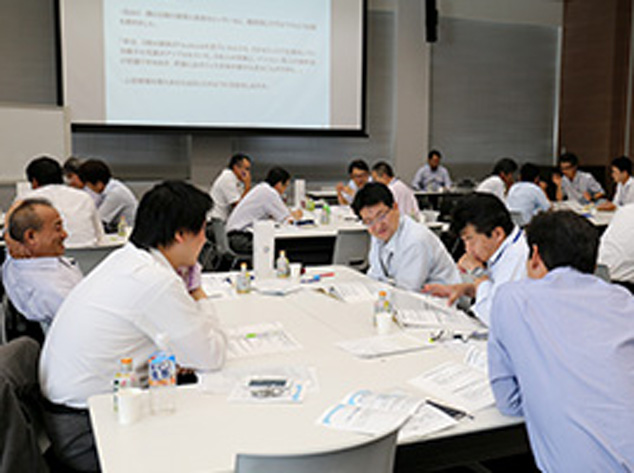 Background and Purpose of the Training
Through interviews with foreign employees and their supervisors, we have learned that supervisors overseeing foreign employees are struggling in the management of foreign employees who have grown up in different cultures.
In light of this situation, we hold regular training sessions to help supervisors who have foreign employees as subordinates deepen their understanding of differences in cultural backgrounds and learn management skills that are useful in their daily management.
Approximately 50 people from Kobe Steel and Group companies, including Kobelco Construction Machinery Co., Ltd., Kobelco Research Institute, Inc., Shinsho Corporation, and Shinko Engineering & Maintenance Co., Ltd., participate in the training for foreign employees' supervisors.