Home > Products > Energy & Chemical Field > LNG Vaporizers
LNG Vaporizers
Recent News

Kobe Steel has supplied various types of LNG vaporizers in Japan and all over the world for many years, utilizing cryogenic technologies based on over 50 years of experience in related fields.
As a total supplier of LNG vaporizers, we offer a wide variety of LNG vaporizers, especially the open rack vaporizer (ORV) and the intermediate fluid vaporizer (IFV) for a large-scale LNG receiving terminal.
With vast experience in the LNG vaporizer field and the technical synergy in the KOBELCO group, we can provide high-quality and reliable services to satisfy your needs.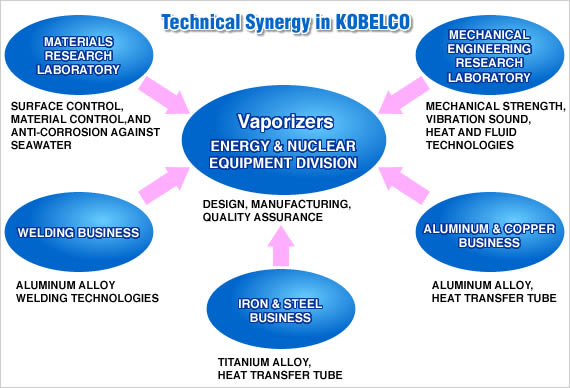 For a brief reference to our main vaporizers, please click below.