Home > Products > Robots and Electric Power Sources
Robots and Electric Power Sources
System

Swing Frames Welding System: ARCMAN™-MP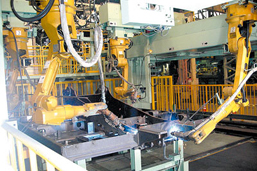 The four-robot system offers significant reduction in the welding cycle time.
The arrowhead-pattern weaving mode provides good bead appearance in vertical welding, making it unnecessary to use a conventional positioner and workpiece-clamping jig.
The laser sensor contributes to obtaining high quality weld beads, overcoming root gap variation.
Robot

Standard Model for Arc Welding: ARCMAN™-MP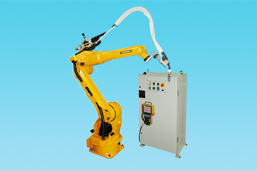 New model with state-of-the-art welding technologies integrated. Payload: 10 kg (HL model: 14 kg)
Payload: 10 kg (HL model: 14 kg)
Power Sources

SENSARC SERIES WELDING POWER SOURCES : AB500 (designed for robots)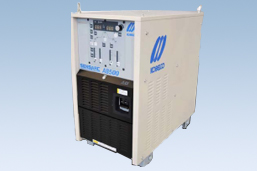 High-performance digital-controlled welding power source.
Suitable for medium-to-thick plates welding with various welding modes.
Digital control makes maintenance easier.
Equipped with the extra-low spatter CO2 welding process REGARC.
Software for ARCMAN™ Welding System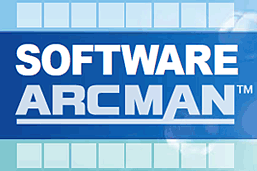 Offline teacing system
Production support system
Brochures